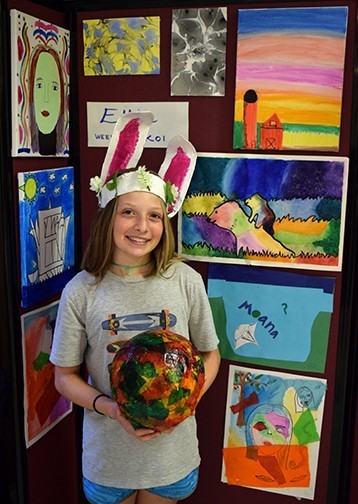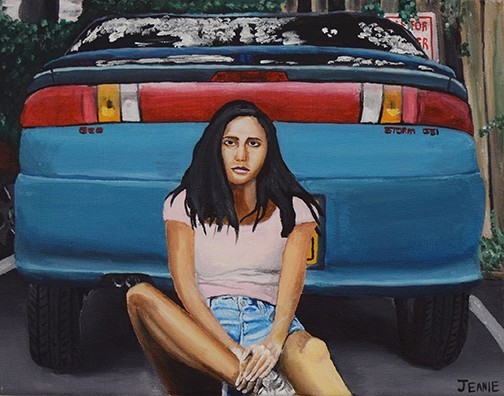 Copyright © 2018 Arlington Artists Academy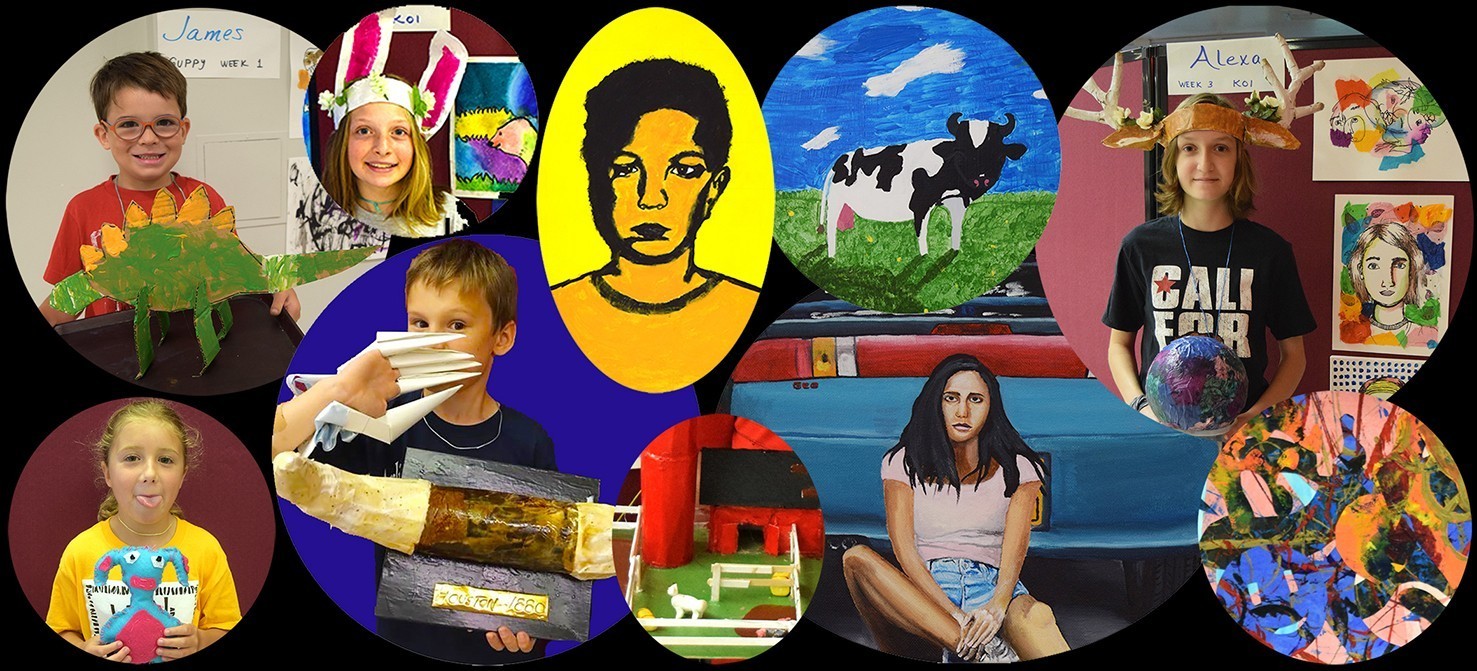 Creative Art Camp takes place for 3 weeks each summer offering Morning, Afternoon and Full-Day sessions. Every week of camp is different, feel free to sign up for multiple weeks. All sessions have different projects presented from morning to afternoon and each age group. We offer specialized lessons in Drawing, Painting, Printmaking, Ceramics, Sculpture, Book Arts, Fiber Arts and Mixed Media Collage. All of our teachers are practicing artists and art teachers, and we add new lessons as we continue to expand our staff.
The Arlington Artists Academy offers a Creative Art Camp to 3 groups: Guppies: rising 1st graders to rising 4th graders, Koi: rising 5th graders to rising 7th graders and Sharks: rising 8th graders-Seniors. We separate our younger students from our older students in order to allow for more focused instruction. Due to this structure, some sessions do sell out. Each week of camp is represented by an online gallery featuring the impressive work of each student.
Sample lessons include: Charcoal and Pastel Drawings, Watercolor Painting, Acrylic
Painting, Paper Marbling, Book-Making, Paper Mobiles, Sculpture, Mask- Making, Ceramics, Weaving, Wire Sculpture, Shadow Boxes, Sand Painting, Screen Printing, Fiber Arts, Jewelry Making, Tie Dye T-Shirts, Painted Aprons, Recycled Object Art and much more!
Please, follow us on Facebook where you will find a great gallery of samples of the amazing artwork we make in our camp. Like and share our page!
Arlington Artists Academy
For more information, please contact us at info@arlingtonartistsacademy.org